I've really enjoyed sampling the free food coupons and offers I've put up this week. So why let that spirit die? I do the research, so you don't have to!
I'm not a big fan, but if McDonald's wants to help me save
For College
I'm all over that. Signing up for their newsletter
will have offers sent directly to your inbox
. Signing up at MorningImpaired will get you a
Free Sausage McGriddle
. (Select locations, we missed out on this one 79924).
Wienerschnitzel is great late at night or when you're having a hotdog eating contest on $.25 hotdog night. Danny's a cheater by the way...
Well they have a couple really great deals. First the buy one get one coupon
Angus Hot Dog
. Or their
Free Iced Coffee with Any Purchase
. Or the ultimate, join their mailing list club
Get a free Chili Dog.
They'll even hook you up on your birthday!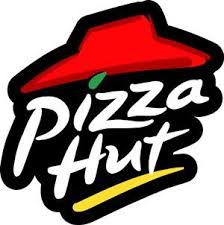 I've been craving a bacon pizza for weeks now. I need to jump on it. To help me out I signed up for their deals to
Search for coupons or discounts in my area
and send me discounts by email. Also an outside offer for a free order
Sign up with their sponsors to get a $20 cash rebate.
Searching Ebay for Pizza Hut coupons is a risky business, but you could go
That Route
.
SONIC Cruisers® is the official SONIC® fan club. Members get all sorts of perks, stuff like a monthly e-mail newsletter, a surprise on their birthday and much more.
I'm a member, are you?
I'm sure I've opened up my email to a whole new breed of spam, but its free food people! :) I'll be a satisfied, fat camper before this whole thing is over.